GENBAND Fring Over the Top Alliance
San Francisco, CA. – February 25, 2015 – GENBAND™, a leading developer of real-time communications software solutions, today announced its plans to form the fring Alliance, a global Over-the-Top (OTT) platform enabling Communications Service Providers (CSPs) to provide instant messaging, voice and video services to their subscribers, who could number in the billions.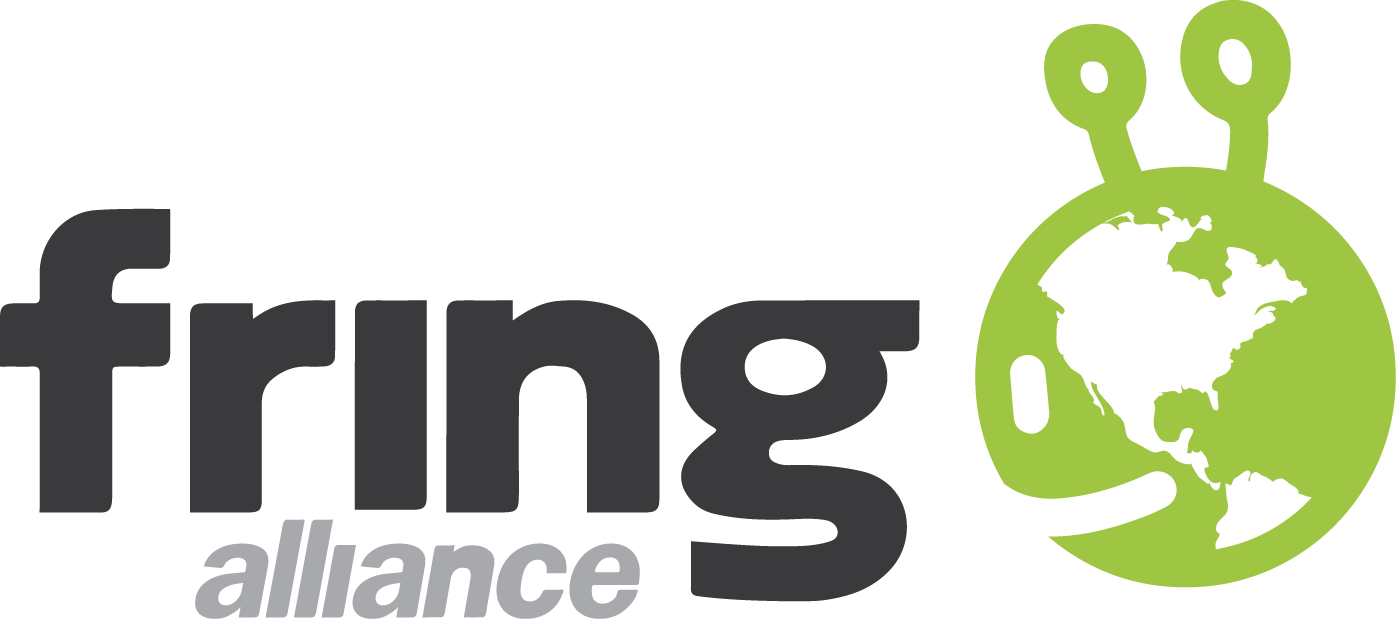 The fring alliance will enable service providers to expand and extend additional value to their customers via native messaging, voice and video OTT features and experiences, using their mobile number on any device, on any network while also fully interoperating with Rich Communications Services (RCS). All of this and more can be delivered in a matter of days, rather than months or years, while creating and leveraging a universal user directory. Members of the Alliance will gain ownership, and have a stake in the platform they are creating, benefitting financially from their investment in the community.
For more than a decade, service providers have faced competition from OTT challengers like WhatsApp, Skype, Viber, Line, WeChat and QQ, who built their business on the CSPs' networks.  According to Juniper Research, social media, IM and Voice over Internet Protocol (VoIP) substitution are the primary culprits of lost revenue, estimated at $14 billion in 2014.
"Service providers have been seeking ways to effectively compete against OTT players for quite some time now," said Jim Patterson, Chief Executive Officer, Patterson Advisory Group. "The fring Alliance offers a very innovative way for the CSPs to not only compete, but also gain back market share, maintain consumer loyalty and reduce churn in the competitive OTT space.  This is a very bold move by GENBAND and it couldn't have come at a better time for service providers."
By federating its subscribers, the fring Alliance enables its members' subscribers to reach friends and family on a shared directory.  Multiple CSPs have expressed interest in the fring Alliance, to extend their network reach and gain distinct advantages compared to stand alone OTT services, such as:
Consumers can enjoy the convenience of a single phone number, even when roaming.
CSPs can provide their subscribers with a single billing plan.
Consumers enjoy access to the most intuitive and advanced user experience, such as multi-party video, one-touch photo sharing, co-browsing, collaboration, across any network via any device on any screen.
CSPs can develop customized marketing business plans and bundled services to create the most business value and brand value since

 

fring

 

is fully white-label ready.
"By creating a universal user database, the fring Alliance brings together family and friends across carrier networks, while at the same time maintaining the subscriber relationship and building a social presence," said David Walsh, GENBAND's Chairman and Chief Executive Officer.
Additional Resources:
The fring Alliance provides service providers (including fixed, cable, mobile and Mobile Virtual Network Operators and OEMs) a turn-key OTT service offering for texting, rich media messaging, voice and video real-time communications to their subscriber base.
An estimated 12 billion Internet-connected devices will be used worldwide by the end of the year – that is an average of 1.7 devices for every person on the planet.  Strategy Analytics forecasts that number hitting 33 billion devices by 2020.
GENBAND AT MOBILE WORLD CONGRESS 2015: Hall 2, Booth 2I31.
About the fring Alliance
The fring Alliance offers Communication Service Providers (CSPs) the ability to become owners of a new company, providing global turn-key Over-the-Top (OTT) messaging, voice, video and collaboration real-time communications services, while building an enormous federated user base together. Advantages of using fring over traditional OTT services include the ability to white-label all clients, a single user number and integrated billing. Alliance members can create custom service offerings that incorporate fring. The fring Alliance is set to launch in June 2015. For more information visit www.fringalliance.com. 
About fring
GENBAND fring enables peer-to-peer voice and video calls, chat and conferencing as well as telephony services such as outgoing and incoming calls and SMS. fring was founded in 2006 and acquired by GENBAND in 2013. Built on the Kandy communications platform, the fring solution leverages mobile Internet connections to create superior communications experiences. GENBAND's fring service is available on all major Smartphones and tablets with any mobile Internet connection. The fring solution is available as a downloadable consumer app or as a white-label Over-the-Top (OTT) solution for service providers and businesses. fring is used by tens of millions of consumers in more than 200 countries. For more information visit www.fring.com.
About GENBAND
GENBAND is a global leader in real-time communications software solutions for service providers, enterprises, independent software vendors, systems integrators and developers in over 80 countries.  The company's Network Modernization, Unified Communications, Mobility and Embedded Communications solutions enable its customers to quickly capitalize on growing market segments and introduce differentiating products, applications and services. GENBAND's market-leading solutions, which are deployable in the network, on premise or through the cloud, help its customers connect people to each other and address the growing demands of today's consumers and businesses for real-time communications wherever they happen to be. To learn more visit www.genband.com.
GENBAND, the GENBAND logo and icon and Kandy are trademarks of GENBAND.
Company Contacts:
Dennis Watson     p;
GENBAND US PR
+1.972.521.5921        
Dennis.Watson@genband.com
Catherine Berthier
GENBAND International PR
+1.646.741.1974
Catherine.Berthier@genband.com
Trier and Company
Alicia V. Nieva-Woodgate, on behalf of GENBAND
+1 415.515.0866
alicia@triercompany.com
Original post here.