One Equity Partners is a private equity firm that had over $10 billion in assets under management, focused on transformative combinations within the technology, healthcare and industrial sectors in North America and Europe. One Equity Partners was founded in 2001, as the in-house private equity arm of Bank One, and in 2005 transitioned to JPMorgan in the same capacity. David Walsh served as Senior Partner from 2001 – 2013.
Aligned Energy is an infrastructure technology company that offers innovative, sustainable and adaptable colocation and build-to-scale solutions for cloud, enterprise, and managed service providers. Their intelligent infrastructure allows them to deliver data centers like a utility—accessible and consumable as needed. By reducing the energy, water and space needed to operate, their data center solutions, combined with our patented cooling technology, offer businesses a competitive advantage by improving reliability and their bottom line.
Initial Engagement: 2012
Investment Status: Sold to Blue Mountain in 2013
Role: Investor, Board Member
GENBAND was a global leader and innovator of next generation IP media, session border and fixed mobile convergence security solutions deployed in over two-thirds of the world's 100 largest service providers. These high-performance gateway solutions were at the core of fixed and mobile networks around the world – evolving, securing and enhancing communications networks. GENBAND merged with Sonus "SONS" in 2017 to form Ribbon Communications "RBBN" creating the market leader in Network Transformation.
Initial Engagement: 2010
Investment Status: Merged with Sonus Networks, forming Ribbon Communications "RBBN". Generated $150mm return
Role: Chairman, Executive Chairman, CEO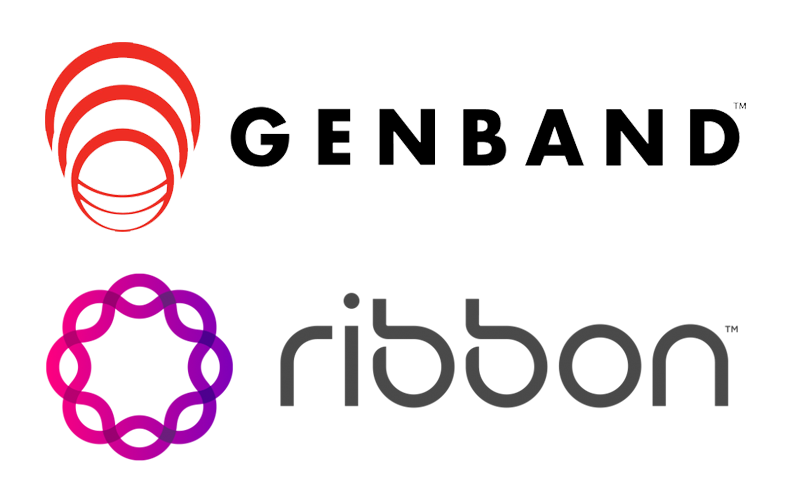 Kandy Communications Platform-as-a-Service (CPaaS) is a real-time software development platform built from Ribbon Communications core communications, presence, security and real-time technologies. Kandy enables service providers, enterprises, software vendors, systems integrators, partners and developers to enrich their applications and services with real time contextual communications, providing a more engaging user experience. With Kandy, companies of all sizes and types can quickly embed real-time communications capabilities into their existing applications and business processes.
Initial Engagement: 2014
Investment Status: Active
Role: Founder
MoneyLine was one of the first market data companies to move to an open platform using the Internet and browser-based technology.  Partnering with private equity firm OEP, bought Telerate out of Bridge Market Data's bankruptcy.  Telerate was the benchmark source for fixed income content.   The combined company was named MoneyLine Telerate and sold to Reuters in 2003.
Initial Engagement: 2001
Investment Status: Sold to Reuters in 2005. $150mm gain
Role: Investor, Chairman, Executive Chairman, CEO
As the market leading IT services and telecom R&D organization in Turkey, Netas offers innovative and creative solutions in information and communication technologies including end-to-end value added solutions, system integration and technology services to service providers and corporations in both local and international markets.  Furthermore, Netas through its relationship with the Turkish Armed Forces is an important supplier to the Turkish defense industry.
Initial Engagement: 2010
Investment Status: IST: NETAS Sold to ZTE in 2017. Returned capital to investors in 18 months. Created a $101M gain and an IRR of +50%.
Role: Investor, Chairman
NexTone Communications developed carrier-grade products for delivering scalable control of real-time IP services, such as voice over IP (VoIP). NexTone's solutions enabled carriers, service providers, and enterprises to securely, simply, and cost-effectively interconnect networks for end-to-end control and management of IP traffic. NexTone's real-time IP technology was used by more than 370 service providers and enterprises worldwide. NexTone was merged with ReefPoint Networks in 2007 to form NextPoint Networks.  NextPoint Networks merged with GENBAND in 2008.
Initial Engagement: 2005
Investment Status: Merged with ReefPoint Communication creating NextPoint Communications
Role: Investor, Chairman
Reef Point developed and marketed a portfolio of security gateways to telecom operators around the globe.  Their products were focused on securing unlicensed mobile access networks (UMAs), including WiFi and others based on IEEE's 802.11, protecting voice services running over the pubic network by protecting wireless infrastructure.  The product protected subscribers and carriers from viruses, denial of service attacks and wire-tapping, with firewall, quality-of-service and denial-of-service services. The company merged with NexTone to create NextPoint in 2009.
Initial Engagement: 2008
Investment Status: Merged with NextTone
Role: Investor, Chairman
Savvis, formerly SVVS on Nasdaq and formerly known as Savvis Communications Corporation today is a subsidiary of CenturyLink, selling managed hosting and colocation services with more than 50 data centers (over 2 million square feet) in North America, Europe, and Asia. Now operating as CenturyLink Technology Solutions, Savvis had approximately 2,500 unique business and government customers when it was acquired.
Initial Engagement: 2004
Investment Status: Exit via Seconday, returned 4X and +50% IRR
Role: Investor, Board Member
Telwares was the number one network cost optimization and transformation service consulting firm for Fortune 500 companies with a broad portfolio of advisory, strategic sourcing, technology assessment, network design, and supplier management solutions for network, hardware and software costs.  Telwares was acquired in 2012 by Alsbridge Inc., the global leader in data-driven benchmarking, outsourcing and transformation services for CXO executives. Alsbridge was subsequently acquired by ISG Information Services Group Americas, Inc.
Initial Engagement: 2005
Investment Status: Sold to Alsbridge in 2007.
Role: Investor, Chairman
Westcom Corporation provided voice and data services to the global financial community. The company was the global market leader in trader voice services and was acquired by IPC Info services in 2007.
Initial Engagement: 2005
Investment Status: Sold to IPC, $215 gain, IRR +50%.
Role: Investor, Chairman