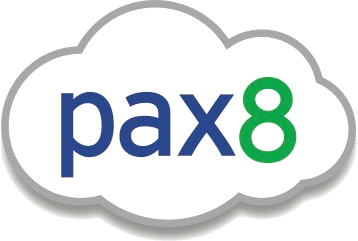 Pax8 is the leader in cloud distribution. As a born in the cloud company, Pax8 empowers businesses to capitalize on the $1 trillion cloud opportunity and achieve more with cloud. Through billing, provisioning, automation, industry-leading PSA integrations, and pre-and-post sales support, Pax8 simplifies cloud buying, improves operational efficiency, and lowers customer acquisition cost. Pax8 is a proven, award-winning disruptor in the market, earning accolades like NexGen's Best in Show two years in a row, Biggest Buzz at IT Nation, CRN's Coolest Cloud Vendor, Best in Show at two consecutive XChange conferences, HTG's Rookie of the Year, and more. If you want to be successful with cloud, you want to work with Pax8.
Initial Engagement: 2018
Investment Status: Active
Role: Board Member
DefensX, with its patent-pending unique threat isolation technologies, effectively protects users from the web and SaaS application content-borne threats who work from anywhere. The solution is cloud-native, delivered to the end-user through a single, lightweight browser extension or a mobile application. DefensX solution can onboard 100,000 users in less than 5 minutes, requires no additional hardware or software installations.  It works on all devices including smartphones & tablets, on all operating systems, and supports all browsers and SaaS applications; and can reduce cybersecurity infrastructure costs of companies by at least 50%.  Isoolate serves the SMBs, mid-tier, and Fortune 500 companies directly and/or through partnerships with marquee MSPs/MSSPs.
Initial Engagement: 2020
Investment Status: Active
Role: Chairman, Advisor


Driving Service Experience Transformation Through an Enterprise AI/AR-powered Service Experience Management Platform
CareAR's Service Experience Management platform allows enterprises and organizations to access expertise in seconds with artificial intelligence that is delivered on-demand, across devices from desktop to drones to support any situation, anywhere.
Initial Engagement: 2022
Role: Advisor
The leading voice platform for global business, SIPPIO is the easiest and fastest way for carriers and resellers to bring PSTN calling into Microsoft Teams and Zoom.
Initial Engagement: 2022
Role: Advisor

A fabless Silicon-Photonics company revolutionizing hyperscale datacenter communications and processing capabilities. By developing highly efficient, 'All-Optic' chips, NewPhotonics enables the seamless replacement of power-hungry and expensive electronics with a cost effective, low power All- Optics chip, that will power the Quantum Economy.
Initial Engagement: 2022
Role: Advisor
Kalibr8 provides an automated cloud optimization & cost management platform with an intuitive and efficient "single pane of glass" view into all aspects that impact getting the most value for the least cost. Designed for Managed Service Providers, today, its platform securely manages cloud compute platforms such as Microsoft Azure, AWS and Google Cloud.
Initial Engagement: 2022
Role: Advisor


Most early stage companies struggle to find their early customers.  ERE's unique approach finds customers rapidly on an affordable budget for anyone and can be up and operational in a matter of hours generating Rev.  It's ground breaking automated LeadGen optimization service helps companies generate and accelerate growth with a direct line to an ROI.  
Initial Engagement: 2023
Role: Advisor, Investor
Healthcare Made Easier.
Healthcare can be complicated. Payers, Provider Organizations, and, most importantly, Patients deserve a partner who makes it easier. Arkos Health is that partner. Arkos delivers patient-centered services and personalized programs through proprietary technology combined with clinical programs and social services for a seamless transition to value-based care. The company develops value-based strategies and transforms clinical, financial, and operational models through digital innovation combined with a human touch.
Initial Engagement: 2016
Investment Status: Active
Role: Investor